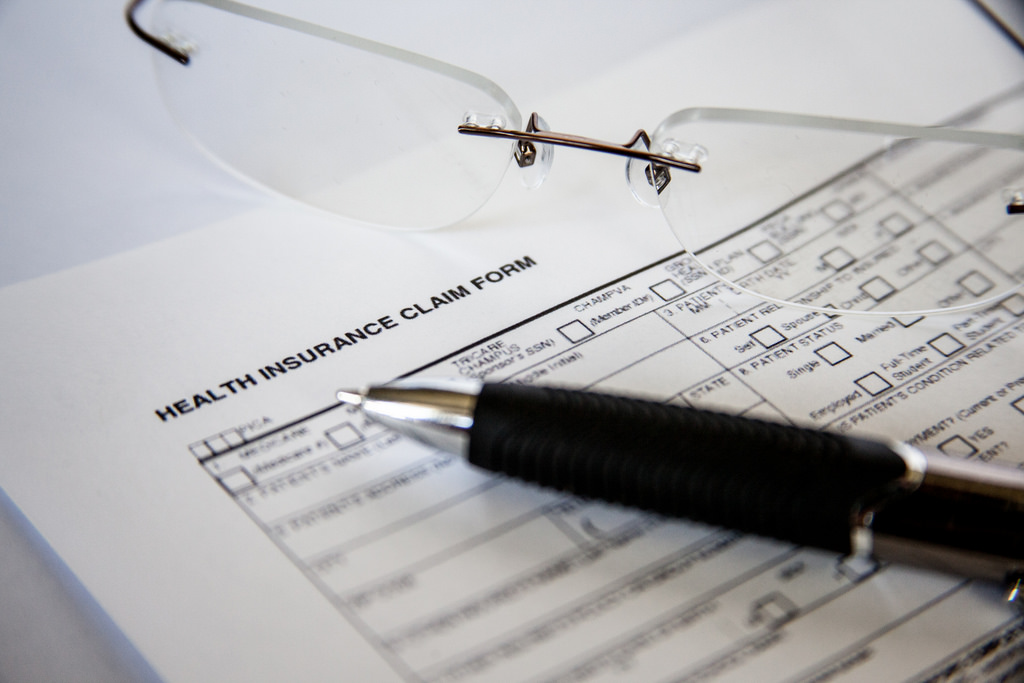 For decades, construction contractors have recognized the value of offering health coverage to their employees. Every day, painters, drywall finishers, and glaziers are out there working their tails off. What gives our contractors an edge is the health of our workforce and the value our members find in working not only for a paycheck, but for benefits for themselves and their families.
What's covered?
Our members receive medical, prescription drug, dental, and vision benefits – what's often referred to as comprehensive health coverage. Medical benefits are provided through a Blue Cross Blue Shield (BCBS) PPO plan, and our plan pays 90% of eligible medical expenses within the BCBS network once a reasonable deductible ($100 individual/$300 family) is met.[i] Because the Plan is a PPO, members can also go outside the BCBS network, and the plan pays 85% of usual and customary charges.[ii] Prescription drugs, dental, and vision benefits are provided through leading networks or managed directly by the PDC 30 Benefits Office.
What makes it special?
For many contractors, the best part of our plan is that it's easy. The cost of first-rate health coverage for our members and their families is built into their wage packages. Employers reap the rewards of this structure, including highly-skilled workers who often stay with their employers throughout their careers; the ability to add new workers when work increases without expensive temporary insurance or having to compete for quality craftspersons when they need them most; not having to worry about the administrative hassle and fluctuating costs of group health insurance; and the ability to write off the costs of these benefits. For other contractors, the best part is that PDC 30 self-administers the plan. Wages and benefits are combined into one wage package and the rest is managed by the PDC 30 Benefits Office.
How will your employees qualify?
250 hours of work during defined Work Quarters can make your employees eligible for health coverage. For example, if a member works 250 or more hours in February, March, and April, they – and their dependents – would be covered in June, July, and August. No premiums, or increases for dependents, are required. Contributions for work during busy periods can also be used to fund coverage during periods when work is slower.
About our supplemental benefit and reimbursement account:
All health plans have "out-of-pocket" expenses – those costs that are not covered by the plan. Members receiving coverage under our plan are also eligible for two additional benefits that cover most, if not all, of the standard out-of-pocket expenses. A Supplemental Benefit reimburses them for dental, orthodontia, and vision care expenses that exceed the plan's benefit maximums. An additional Member Reimbursement Account (MRA) is funded by the wage package to reimburse members for deductibles, copays, prescription drug expenses, as well as premiums for other group health plans during periods of ineligibility under our plan. These reimbursements are set up to be 100% tax free, and contributions to these benefits are tax deductible for employers.
We make membership worth it.
We offer our constant support to the hardworking men and women we represent. Whether it's increased work opportunities, political advocacy, or unbeatable benefits, we ALWAYS have our members' backs.
Want to know more about the many benefits offered at PDC 30? Visit our Member Advantages page.
---
[i] An out-of-pocket maximum applies to charges by providers within the BCBS network ($3,000 annually), offering members a means of avoiding catastrophic medical expenses, and that amount is reimbursable through the plan's Member Reimbursement Account depending on the member's available benefits amount.
[ii] For services provided outside of the BCBS network, there is no annual out-of-pocket maximum. This is a standard practice of most health plans meant to encourage participants to use providers within an insurance network, and protect participants and the plan from unlimited medical expenses.