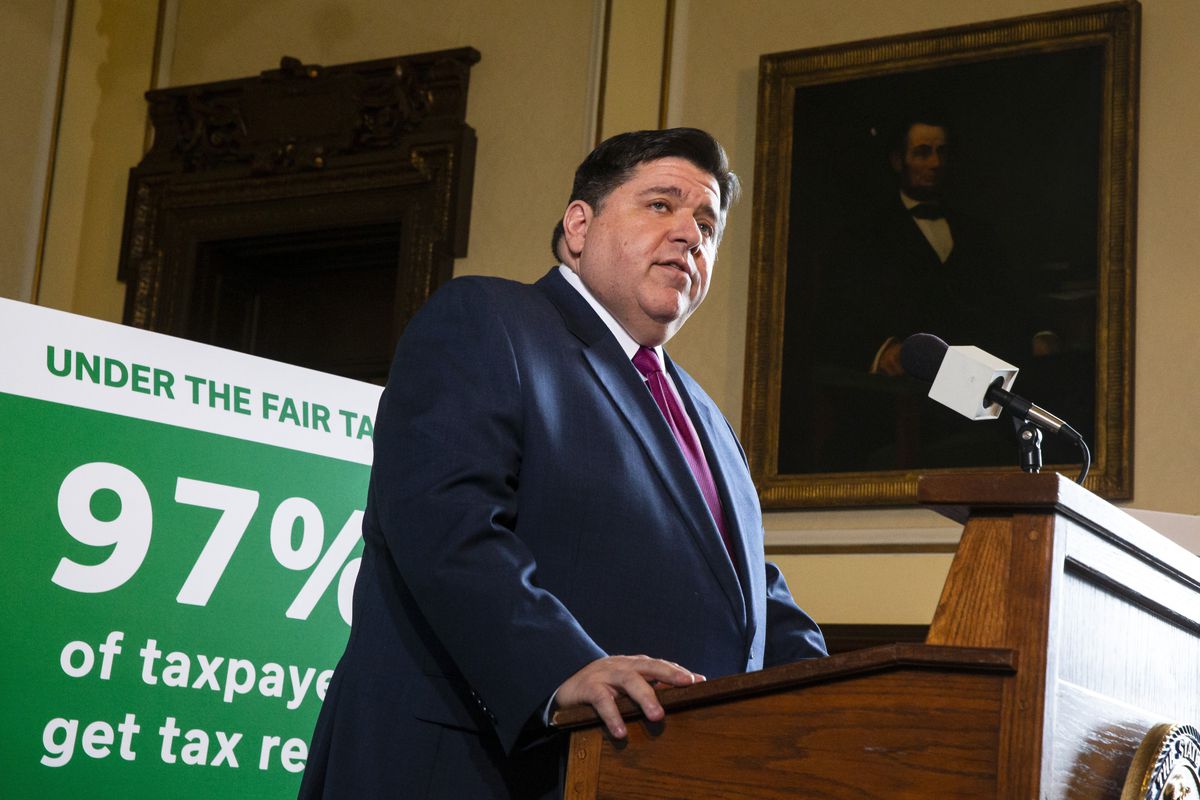 Note: This article appears in the 2020 General Election Edition of The Edge, on page 9.
In Illinois, those at the low end of the income scale currently pay almost twice as much in state and local taxes, as a percentage of income, as those at the top. Over the past 35 years, the wealthiest 10% percent of Illinois households saw their incomes grow by 108%, while the remaining 90% of households experienced a reduction of income of 8%.[1]
Meanwhile, current tax revenue cannot pay for core services provided by the state. The percentage change in funding since 2000 in higher education has been -52%; in healthcare -22%; in human services -29%; and in public safety -21%.[2] Shoring up public pensions and state infrastructure funding are also urgent priorities, and progress cannot be made on these matters without additional revenue.
If the resolution is ratified by voters on Election Day, the Fair Tax is projected to raise $3.6 billion in new annual revenue from the wealthiest 3% of tax payers in Illinois while cutting the income tax liability, or making no change, for the remaining 97% of state filers.[3]
If you vote "Yes" on the Fair Tax plan, you recognize that, for the state to properly fund public pensions, state infrastructure, education, public safety and human services, etc. (and thus also to reduce the amount local taxing districts assess in property taxes), the state will inevitably need more revenue. "Yes" means you believe wealthier Illinoisans can and should cover a larger share of those costs than low- and moderate-income taxpayers.[4] "Yes" also recognizes that COVID-19 has made the problem worse, prompting many – including opponents of the Fair Tax plan – to question how the State's current tax structure will generate enough income to run the state.[5]
If you vote "No" on the Fair Tax plan, perhaps you have been convinced that your taxes will not go up if the Fair Tax plan fails, or that the economy will improve and wealthier Illinoisans will use their additional wealth for capital investment, job creation, and this will generate more revenue. More likely, if it fails, the state will have no option other than raising the flat tax rate for all taxpayers. (The "rising tide will float all boats" theory has not proven true; even with all the tax cuts passed by the federal government, income inequality has only gotten worse across the nation).[6]
Check the Facts: Enter your information in the Fair Tax Calculator to see what the Fair Tax plan means for you. Search for "Illinois Fair Tax Calculator" or connect using the link below:
https://www2.illinois.gov/sites/gov/fairtax.
Some Questions and Answers about the Fair Tax Plan
Will the Fair Tax plan increase taxes you pay? The state ALREADY can increase taxes. The question is whether voters want to make it possible for the state to spare 97% of the state's taxpayers the burden of increased taxes. Only tax filers who make $250,000 or more per year will see any increase in their state income taxes under the proposal.
Will this cause more people to leave Illinois? The Fair Tax plan is consistent with the way most other states tax their residents; there are many reasons why Illinois residents settle elsewhere; and research shows no meaningful correlation between a state's tax policies and a family's decision to leave a state.[7] In 2020, 41 states and the District of Columbia levied a broad-based individual income tax; and 32 states use graduated income taxes, which tax higher incomes at a higher rate.[8] The inability to fund public services to attract and retain good employees is a more likely reason residents might leave Illinois.
Will your retirement income be taxed under the Fair Tax plan? There is NOTHING in the Fair Tax plan that contemplates or would lead the state to taxing retirement incomes. The state legislature can ALREADY, if they wanted to, tax retirement income. In fact, if the Fair Tax plan fails, the legislature would likely have to raise tax rates for everyone AND might also need to tax retirement income.
Didn't someone say the state would tax retirement income? Illinois Treasurer Michael Frerichs clarified he was referring only to a long-standing argument by some that high-dollar pensions could probably be subject to some taxation, but the Fair Tax plan would still protect low- and moderate-retirement incomes from taxation. "What we were talking about when we talked about retirement income was people like a university doctor at a teaching hospital drawing about a half a million dollars a year in pension income," he said.[9]
---