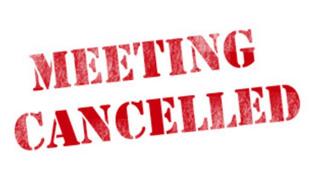 Following the state and federal mandates that include the Illinois Stay at Home Order and guidance to avoid social gatherings, PDC 30 has cancelled all Local Union meetings for the month of April. These cancellations have been made in an effort to follow new social distancing guidelines amid the Coronavirus/COVID-19 pandemic.
If you have any questions regarding the operations of PDC 30 and its affiliated benefit and training funds or the safety of your jobsite during the crisis, we ask that you contact the District Council representative assigned to your Local Union. To connect with your District Council Representative, send a message through the online directory (under "Locals") accessible at www.pdc30.com, or contact the District Council at 630-377-2120.
Please continue to report any lay-offs to the District Council representative assigned to your Local Union using the online Out-of-Work List at www.pdc30.com (a link to the list is on the homepage; you can also reach it by logging in; contact PDC 30 at 630-377-2120 for username and password if you do not already have it).
PDC 30 cares deeply about the wellbeing of its members and understands what the extraordinary situation requires of us. As we work through this time together, please continue to be diligent, cautious, patient, and calm.