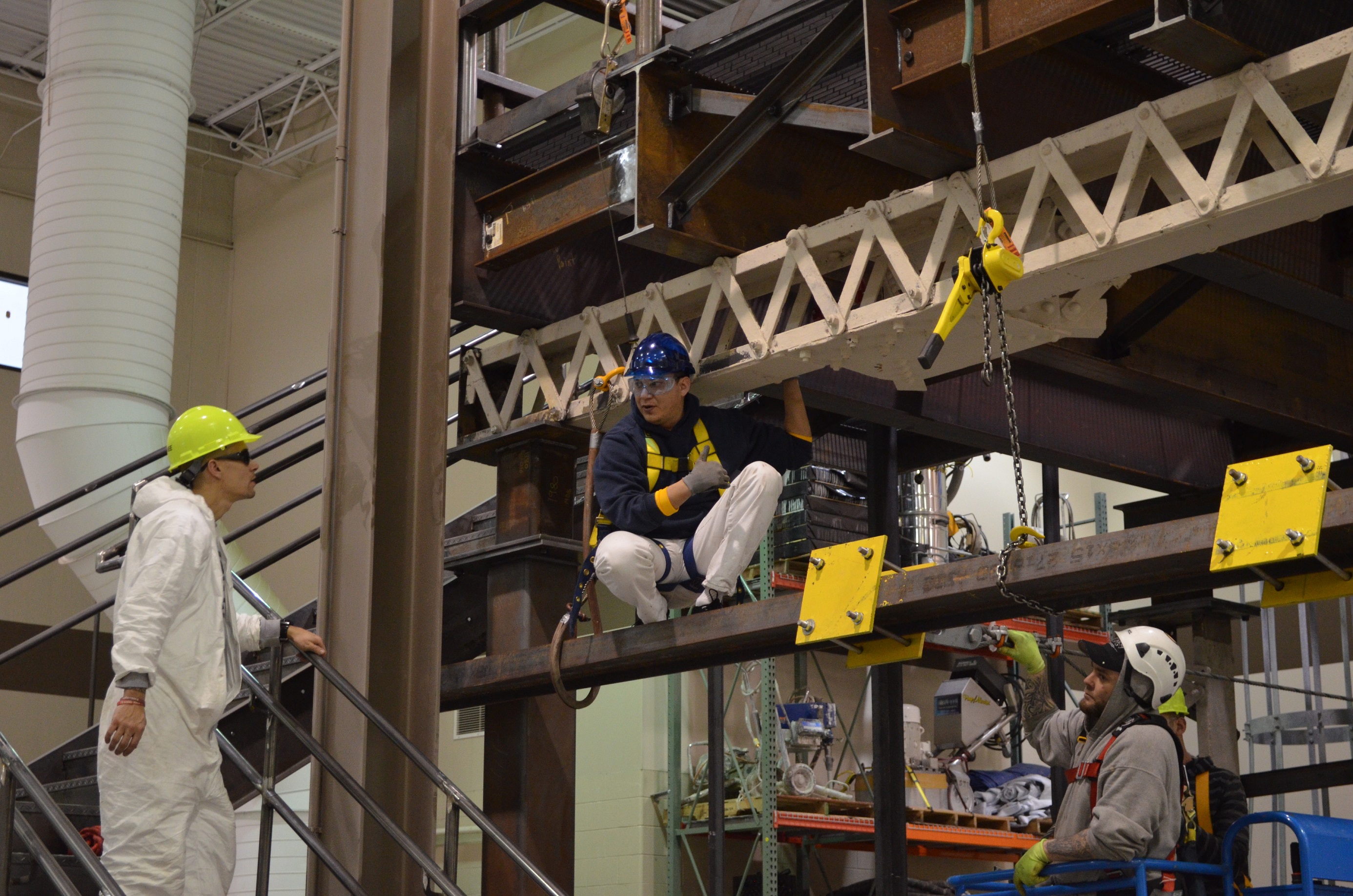 The North Central Illinois Finishing Trades Institute (NCIFTI) is excited to announce our plan to resume in-person training for all PDC 30 apprentices beginning July 13th. On and after that date, apprentices scheduled for in-person training will be permitted access to the NCIFTI facility under strict health and safety protocols. Apprentices should be on the lookout for their 3rd quarter (July-Sept) schedules to be emailed soon.
On Thursday May 25, Governor JB Pritzker announced the transition into phase 4 of the "Restore Illinois" plan. Phase 4 encourages in-person instruction; however, it is critical to note that this does not signify a return to pre-pandemic operations. Appropriate social distancing, face coverings, symptom and exposure monitoring, enhanced sanitation measures, and other accommodations are necessary to ensure the safety of students, staff, and their families.
The NCIFTI is implementing the necessary administrative strategies and health and safety protocols while preparing the facility to meet or exceed guidance published by the Illinois State Board of Education (ISBE) and the Illinois Department of Public Health. Class sizes have been reduced to 10 or less, quarterly schedules have been designed to limit the number of classes in the facility on each day and daily schedules will be adjusted with staggered break and lunch times to minimize the numbers transitioning in the hallways and utilizing the breakrooms and restrooms.
While July 13th begins the re-opening of the NCIFTI facility for in-person instruction, access is restricted to only students that are scheduled for that specific date and time. The facility will remain closed to other members, visitors, and the public at this time. The NCIFTI staff and services are available via phone, email, or through the website at www.pdc30.com.
Students reporting to the NCIFTI for in-person training on their scheduled days and times should be prepared to adhere to the following protocols:
Face coverings are required while entering the NCIFTI and throughout the facility.

Social distancing will be strictly enforced. (minimum 6 ft. apart, no physical contact, face coverings, cough/sneeze etiquette).

Hand sanitizer and disinfectant solutions will be available during training sessions and throughout the facility.

Report to school in appropriate work wear and have with you your hard hat, safety glasses, and work gloves.

Your Instructor will open the door 5 minutes prior to the start of class and will admit apprentices into the facility one by one (show up on time and remain in vehicle until door is opened).

Temperature scans and symptoms/exposure assessment will be conducted upon admittance into the facility.

The NCIFTI doors will remain locked during training sessions. (You will only be allowed to enter/exit the facility at the start of class, during your scheduled break/lunch, and at the conclusion of class. Gathering at the entrance is prohibited without wearing a face covering and maintaining a minimum 6ft distance from others.)

Limited/Restricted Access: You will have access to the classroom, hallway, breakroom, and restrooms (computer lab, NCIFTI office, PDC 30 office, and Benefits office will be closed).

Classrooms and breakroom have been arranged for adequate physical distancing. Face coverings are not required only when you are seated at your individual table and chair. One person per table.
If you have any questions, concerns, or need any additional information, please contact the NCIFTI at (630) 966-1451 or via email at: vperez@pdc30.com.