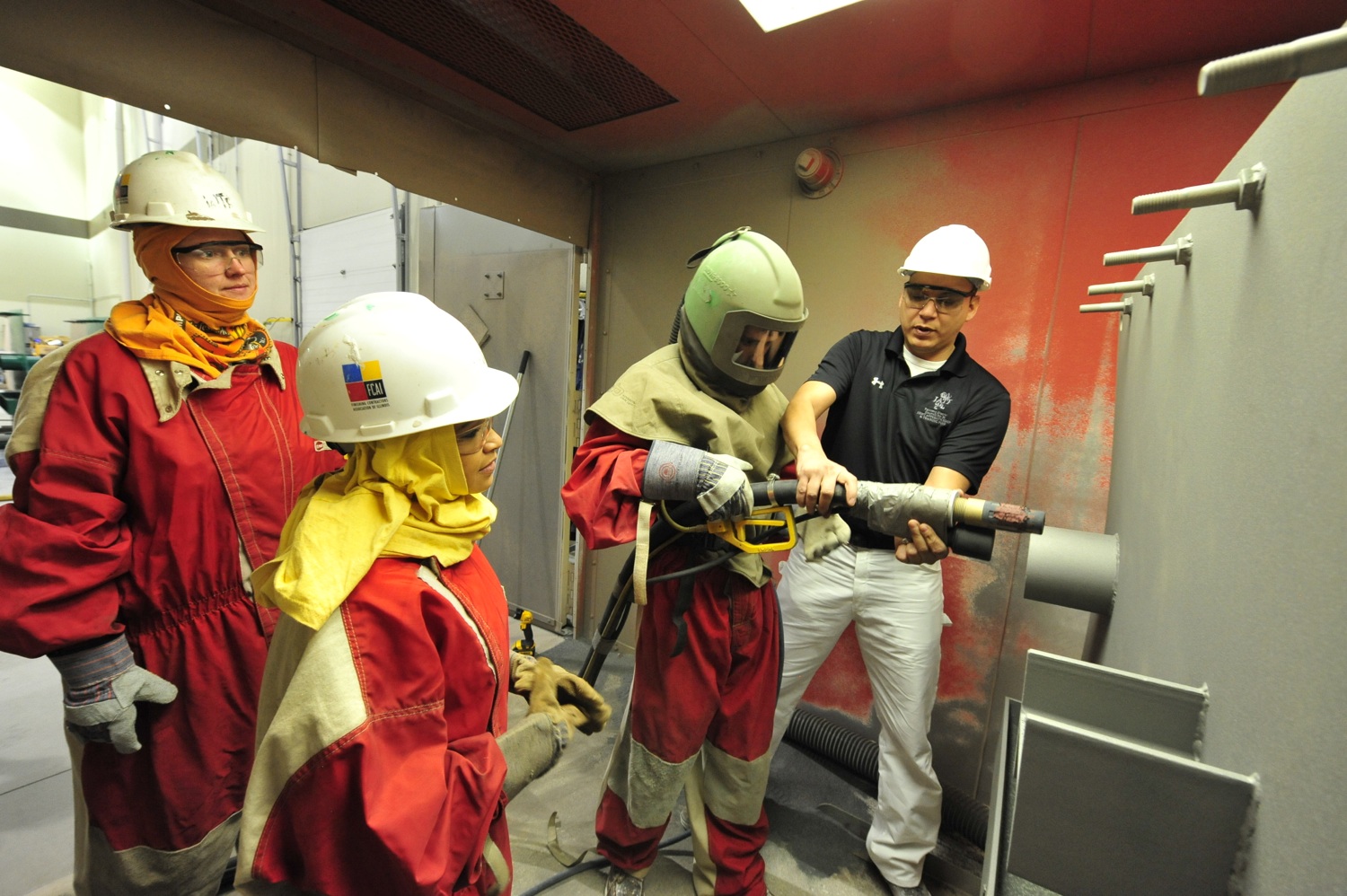 You can make a great living in this trade. A lot of young adults in their late teens and early twenties aren't familiar with the finishing trades or aware of its many entities – that's where our apprenticeship program comes in.
This specialized instruction in the painting, decorating, industrial painting, glazing, and drywall finishing industries allows students to learn theory in the classroom and important skills while working and earning wages on a real job site, in an "Earn While You Learn" type of program. Here, students are offered experience and close mentoring from professional finishing contractors who encourage learning skills while on the job.
The program is a foot in the door, a personal reputation builder, and a way to get valuable education without being burdened with debt when you complete the program. Here's how it works.
What's the PDC 30 Apprenticeship Program All About?
We couple traditional classroom learning with physical, hands-on training that lets apprentices apply what they've learned right away. The on-the-job learning is one of the most important things we can offer to students, because by the time they've completed the schooling, they've also logged over 4,650 hours of work on real construction sites over the course of 3 years. Because of this, a majority of graduates continue working after they complete their schooling, often with the companies they apprenticed with.
Qualifications
The apprenticeship program requirements are easy to achieve for a motivated student. We require that potential students:
Are 18 years of age
Have a high school diploma or equivalent (GED). If neither GED nor high school diploma requirements are met, potential students can take an aptitude test.
Join PDC 30 as an active member
Find a job under a contractor and get an official letter of intent-to-hire from said contractor
Have a willingness to learn and an excitement for their chosen industry
There are four different trades offered through our apprenticeship program (commercial painting-decorating, industrial painting, glazing, and drywall finishing), all of which are three-year programs. Every student is required to participate in and complete the three-year program, which consists of 160 hours of technical classroom instruction per year. Additionally, students must also work over 4,650 hours for their employer over those three years, which equates to about 30 hours per week.
What Do Students Get Out of the Program?
Students who successfully complete the three-year apprenticeship program gain access to better wages, employment (often with the contractors they worked under during their training), union benefits like healthcare and pension, and an important educational background that sets them ahead of the pack from the start. The program allows each student to get their foot in the door, build their reputation, and access the job market while they are learning a new career in the finishing trades. The overall benefits are definitely hard to beat, particularly for those who aren't excited about the prospect of a four-year college.
On the Horizon: Accreditation
PDC 30 is working toward accredited status, which means our training programs will soon be recognized as maintaining the same standards as a community college or four-year university. Other benefits of becoming an accredited program will also follow.
Stephen Lefaver, PDC 30 Director of Apprenticeship and Training, points out that becoming accredited is "the right thing to do by our students." He noted, "This industry is one that isn't well marketed as a potential career, especially in high schools and in career centers. Advisors don't recognize and communicate trade industries as potential futures for kids. We want to change the way people look at trade work. This way, going to a trade school will be listed right alongside a college education as a viable option for the future."
Want to know more about the PDC 30 Apprenticeship Program? Contact us today.