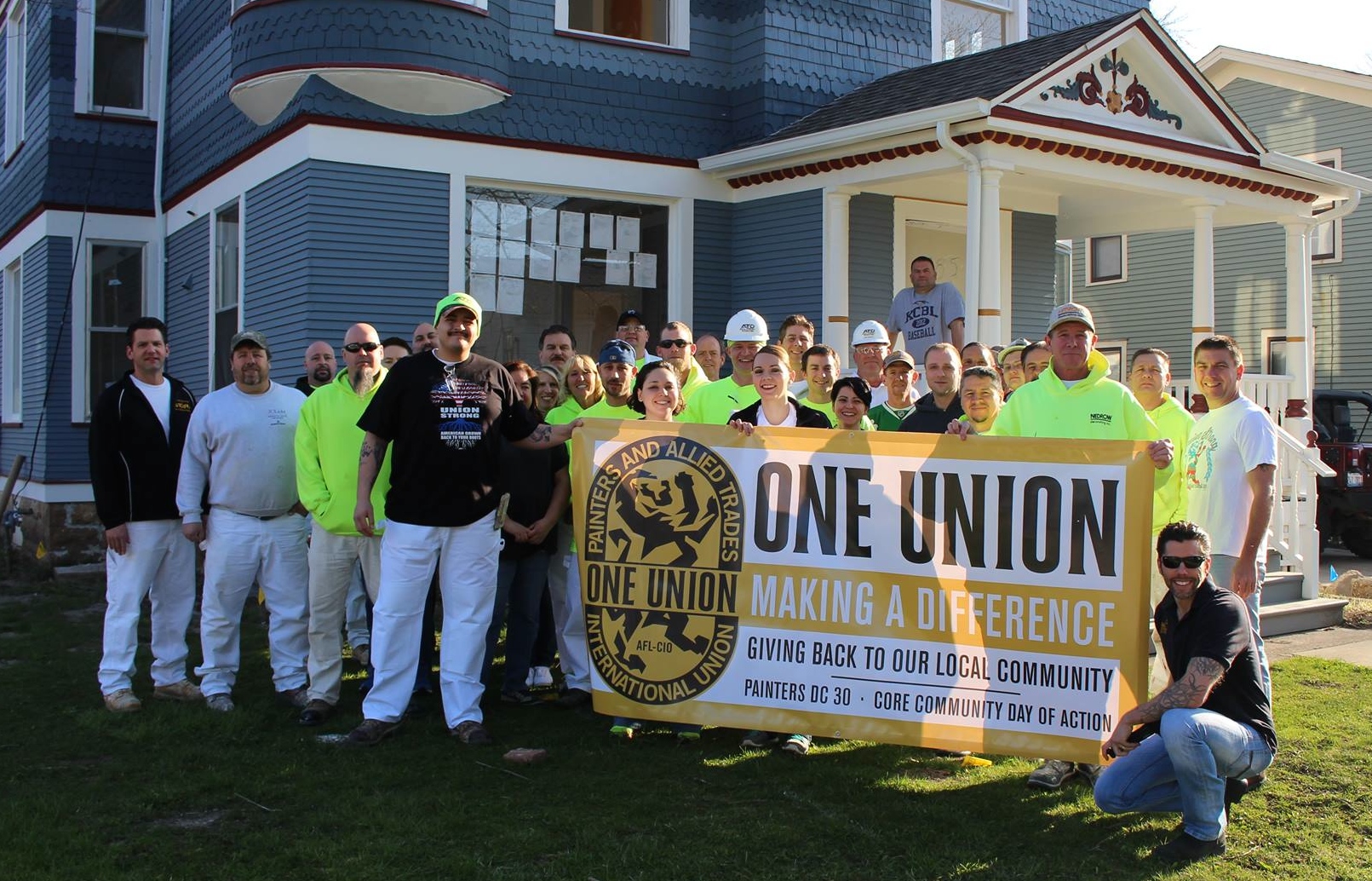 On Saturday, April 22, IUPAT members across the U.S. will come together and use their talents to better their communities during the Community Day of Action. Here at PDC 30, we will be volunteering for three important projects across Aurora, Peoria, and Rockford.
Aurora Project
Hesed House Renovations
659 S River St, Aurora, IL 60506
Painting miscellaneous interior spaces of this facility
Peoria Project
Neighborhood House Renovations
1020 S Matthew St, Peoria, IL 61605
Repainting 12 exterior steel doors on this facility
Rockford Project
United Way "Strong Neighborhood" Renovations
908 8th Avenue, Rockford, IL 61104
and 312 Irving Avenue, Rockford, IL 61101
Exterior deck repaint work for these two resource centers
All three organizations are affiliated with United Way, and volunteers are looking forward to donating their time to a worthy cause. We are currently looking for eligible members to volunteer, but anyone is welcome to participate. The more the merrier! Each project begins at 8 a.m. and wraps at roughly 3 p.m. Breakfast, lunch, beverages, tools, and materials will be provided. Just email Marisa Richards at mrichards@pdc30.com or call 630.377.2120 for more information.
Completing these projects is no small endeavor, and we're grateful for anyone willing to help.