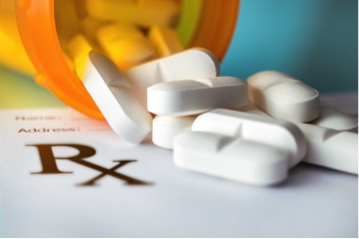 Haga clic aquí para ver esta información en español.
In an effort to assist members and families in complying with Centers for Disease Control and Prevention (CDC) guidance regarding social distancing, reducing the number of unnecessary trips outside the home, and limiting interactions with the general public, PDC 30 Health & Welfare Fund has requested Citizens Rx, the company that administers the prescription drug benefits for PDC 30 members, expand the refill authorization window for maintenance prescription drugs. This means members can refill some prescriptions sooner, which includes "maintenance medications" and "specialty medications." Prescriptions typically filled for 90 days at a time can now be refilled 6 weeks before they run out; those that are typically for 30 days can be refilled 2 weeks before they run out (including specialty medications). These timelines may vary depending on the amount and frequency of prescribed use. You must have a valid prescription and have refills available. If you or your pharmacy have difficulty reaching the original prescribing practitioner, you may be able to ask your primary care physician or other health care provider working in the same practice to authorize a new prescription.
Please note: if you are attempting to refill your prescriptions earlier than usual through an automated phone system at your pharmacy (such as Walgreens or CVS), that system may automatically deny your request based on the limitations the pharmacy has programmed into it's phone system. You should ask to speak to a member of the pharmacy staff; tell them your prescription drug plan is allowing earlier refills; and ask them to attempt to process it for you. If you are still having trouble, contact the Benefits Office, at 630-513-9500, or at acisneros@pdc30.com.
Relevant links and contact numbers are below:
Citizens Rx (general questions): 877-532-7912
MedVantx (for existing mail order maintenance medications): 855-693-7841
PraxisRx (for existing specialty medications): 888-903-7453