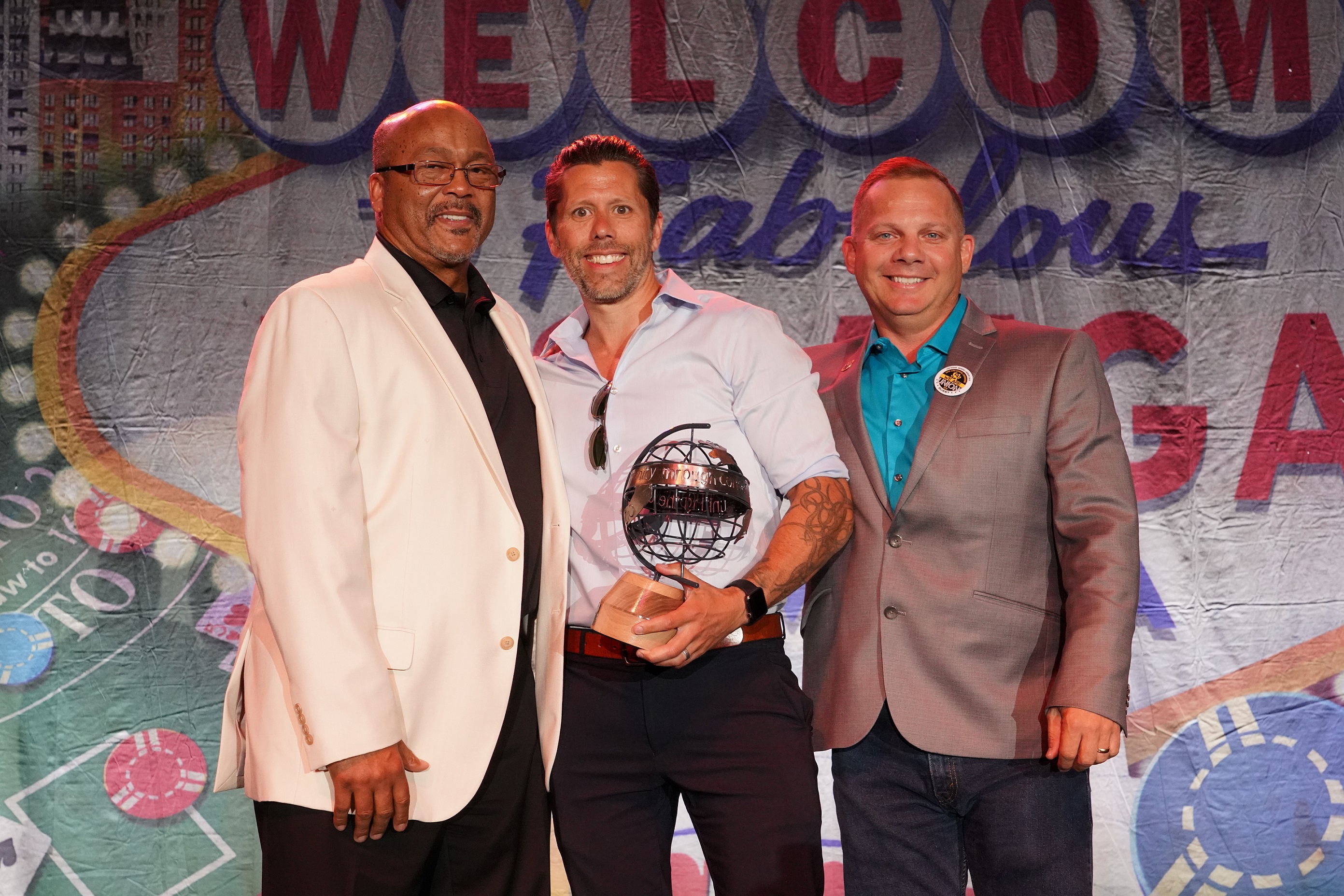 The award recognizes a volunteer from each of the USA's charter unions who has made exceptional contributions to the USA's effort to organize union volunteers to donate their time and unique trade skills to preserve North America's outdoor heritage.
"He is an inspirational leader and a true champion of volunteers," USA Director of Conservation and Community Outreach Forrest Parker said of Anderson, who hails from Aurora, Illinois. "Ryan's passion for the outdoors, the future of conservation, and for organized labor drive him to go above and beyond every day.
"He commits a huge amount of time to USA efforts across the board and has played a significant role in the USA's growth," Parker continued. "He is always willing to tackle the tough work and never backs down from challenges. His autonomous efforts to introduce youth to the outdoors are amazing and we are lucky to call him a friend."
Anderson has been involved with a number of the USA's Work Boots on the Ground (WBG) conservation program projects, several of which focused on the 750-acre Torstenson Youth Conservation Education Center near Rockford, Illinois. The center offers environmental education programs to organized youth groups as a way to encourage children to become the next generation of conservation stewards.
"We've completed several projects at the center, and Ryan has been an instrumental figure in all of them," said USA Director of Union Relations Walt Ingram. "He's one of those people who leads by example. If he sees something that needs to be done, he throws his heart and soul into it. Just a great example of a union leader who loves the outdoors, passes on the tradition to his children, and who provides a great value to the members of his union."
"I am honored and stunned to have received the IUPAT Conservation Steward of the Year Award," Anderson said when presented the award during the IUPAT 32nd Annual General Convention. "With participation in hunting and fishing declining since the 1980s, I believe it's important that we do everything possible to preserve our natural and cultural outdoor heritage by supporting educational and outdoor recreational programs for the next generation of hunters, fishermen and conservationists."
The Conservation Steward of the Year selection process begins with the nomination of potential recipients by peers or union leadership. From this pool of nominees, USA staff select individuals who have had the greatest impact on the USA's mission, represented their unions in the most exemplary fashion, and made the biggest difference in their local community.