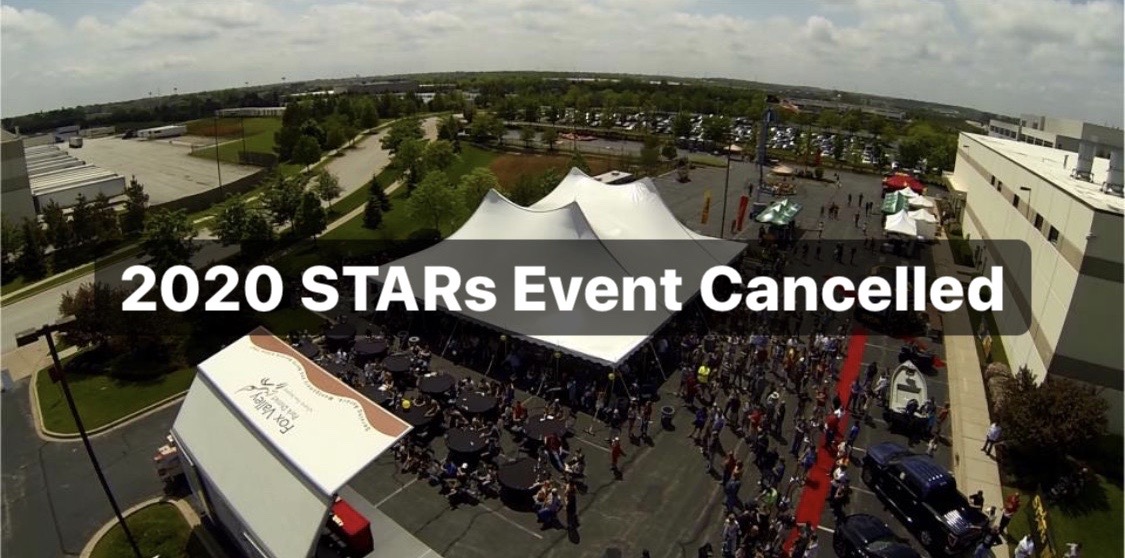 Haga clic aquí para ver esta información en español.
In response to the state and federal mandates prohibiting large public gatherings, and the uncertainty of when the Illinois Stay at Home Order will end, PDC 30 has cancelled the 2020 STARs Member Picnic and Award Ceremony scheduled for Saturday, June 6, 2020.
For STARs Qualifiers
Although the event will not take place, the Grand Prize/Secondary Grand Prize drawing entries each qualifying member earned will still be honored at a rescheduled drawing. Members who participated in STARs training in 2019 and qualified for prizes will receive a 2020 STARs Rewards Catalog by May 1st. The Rewards Catalogs will contain detailed information on redeeming prizes and additional guidance regarding the postponed Grand Prize and Secondary Grand Prize drawings.
2020 Program Year/2021 STARs Award Ceremony
In-person STARs classes have been cancelled through the month of April, 2020; however, online OSHA 30 training options are being offered and the remaining 2020 STARs courses will still take place at this time. Visit the PDC 30 member portal ("Member Tools") to review the STARs program rules and register for classes. Contact the NCIFTI for your user ID and password if you do not already know it.

Questions/Contact Information
As the coronavirus/COVID-19 crisis evolves, the STARs class schedule, program qualification requirements, and reward structures are subject to change; adjustments will be made to the online schedule in the member portal and outlined on PDC 30's coronavirus/COVID-19 information page.

Questions regarding STARs programming and qualification records should be directed to Marisa Richards at 630-377-2120 or mrichards@pdc30.com. Questions regarding 2020 STARs training opportunities should be directed to the NCIFTI at 630-966-1451 or vperez@pdc30.com.