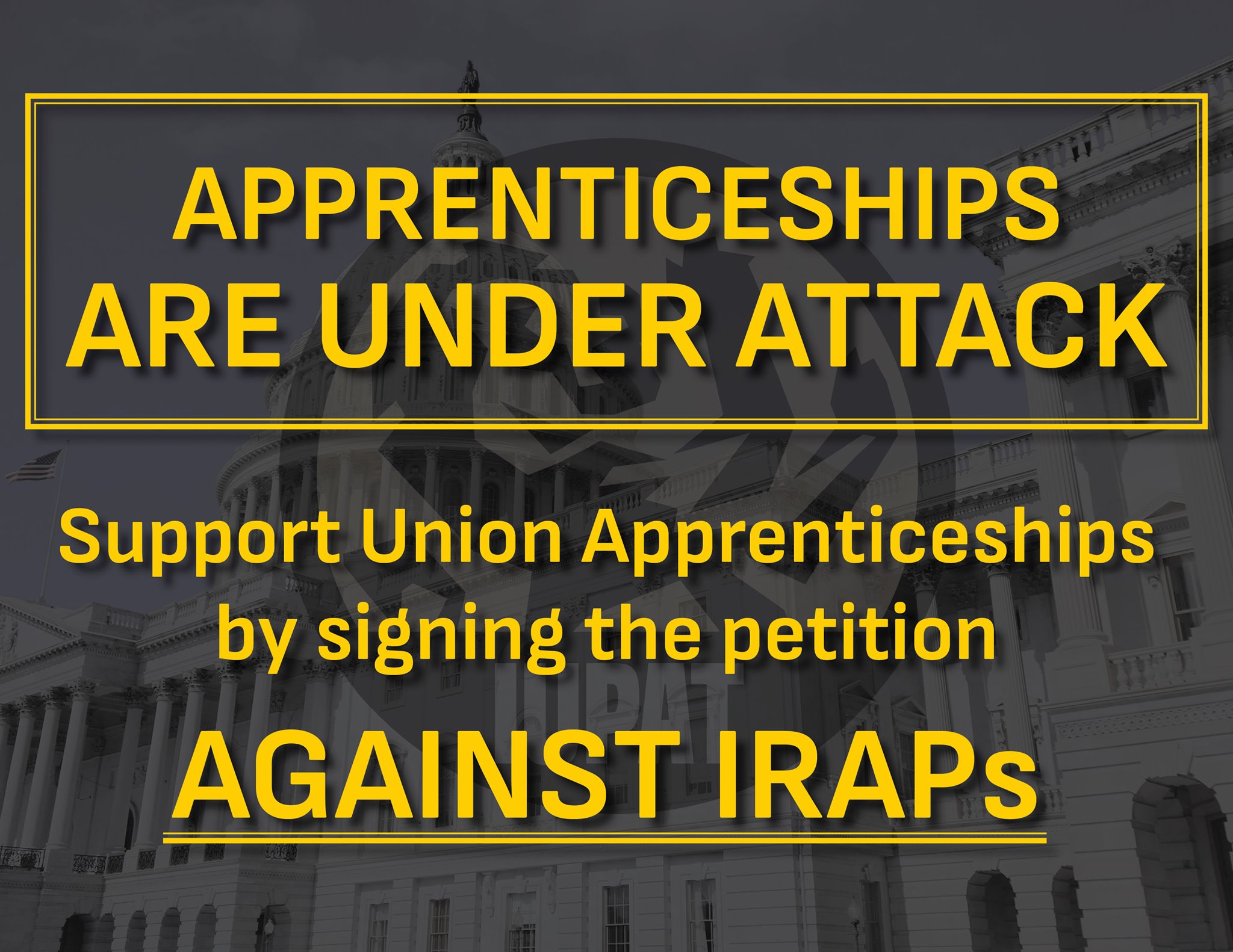 Anti-Union operatives in Washington are trying to destroy IUPAT apprenticeship programs, and we need your help to stop them. Submit comments today: http://bit.ly/IUPAT.
Recently, the Department of Labor proposed excluding the construction industry and military from its Industry-Recognized Apprenticeship Programs (IRAPs), at least for the time being. After a 60-day public comment period, a final rule will be announced that could reverse the initial decision to exclude the construction industry.
IRAPs are a poor, potentially dangerous imitation of our collaborative union-contractor apprenticeships and are designed to cut corners, weaken standards, lower quality, and reduce wages so that unscrupulous contractors get rich and participants don't. We cannot not allow IRAPs to undercut our proven model of training and safety.
Please help us amplify this issue by submitting comments to the Department of Labor and sharing this with your friends and family. By submitting comments, you'll join thousands of your union sisters and brothers who have already stood up to fight.
It's time to make our voices heard and stop the assault on our gold-standard apprenticeship programs!