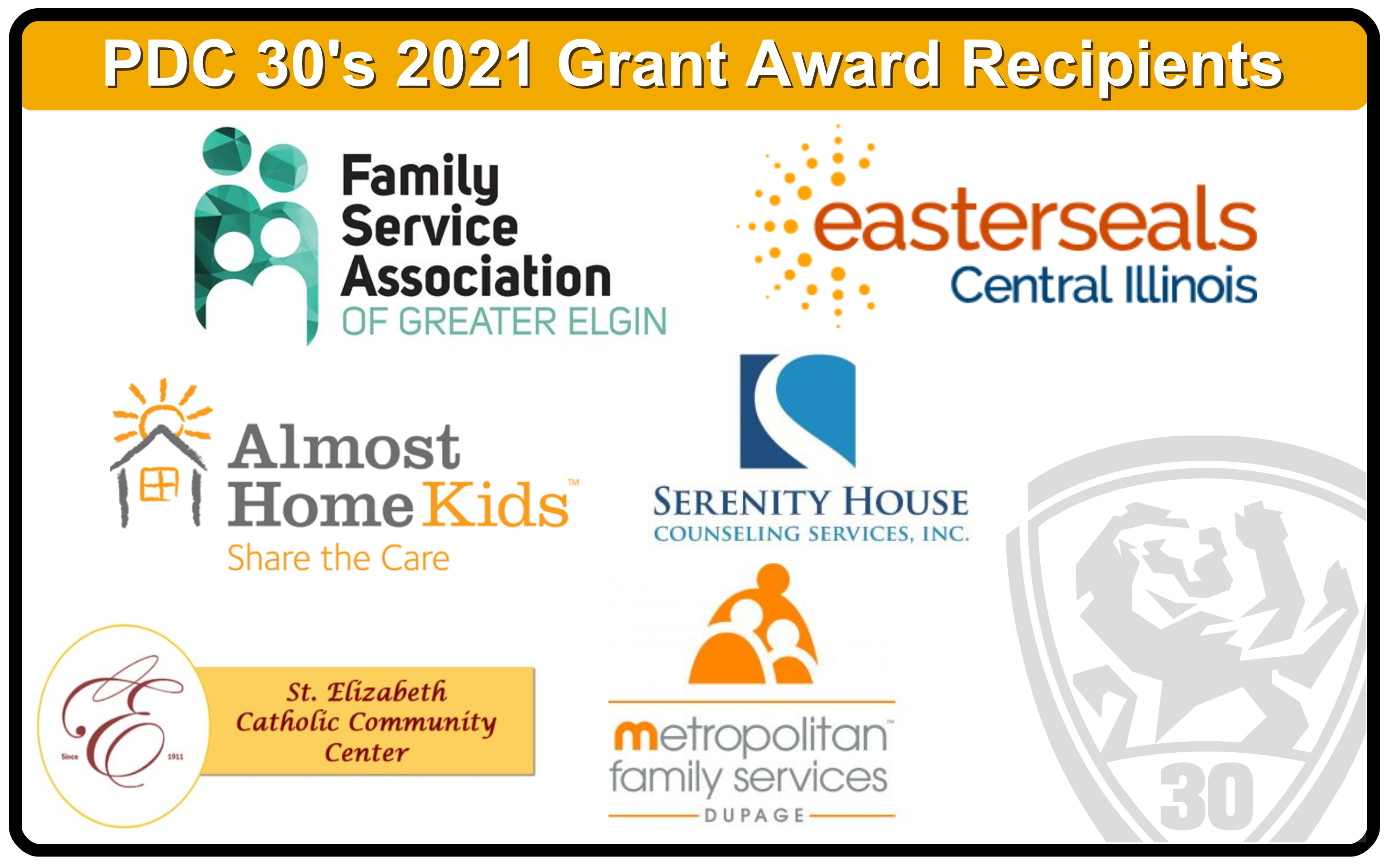 PDC 30 is excited to announce the award recipients of our 2021 Grant Cycle.
Community Partnership Grants will be awarded to Almost Home Kids (Naperville), St. Elizabeth Community Center (Rockford), Easterseals Central Illinois (Peoria), Metropolitan Family Services DuPage (Wheaton), and Serenity House Counseling Services, Inc (Addison). Our organization will complete renovation projects for each award recipient throughout the remainder of the year. All renovation work will be performed by our union members - these highly trained professionals take pride in their work and continuously seek opportunities to volunteer their skills, showcase their craft, and give back.
The PATCH Foundation Grant will be awarded to Family Service Association of Greater Elgin, in support of their crisis therapy services program. FSA Elgin is a community based mental health agency dedicated to quality, accessible, holistic, and client-centered behavioral health services. FSA serves clients 3-18 years of age throughout Kane and Kendall counties in Illinois. The $15,000 grant funding will enable FSA Elgin to incorporate play therapy into their SASS Therapy Services crisis program to reduce negative effects of emotional trauma and/or family dysfunction on young children and their families, while also teaching children self-control, self-esteem, emotional understanding, and expressive communication skills.
Stay tuned for photo highlights of each project and program updates throughout the year!
Thank you to all of the organizations that applied for a grant during our 2021 grant cycle. For information on our 2022 grant opportunities, visit our website: https://pdc30.com/grant.