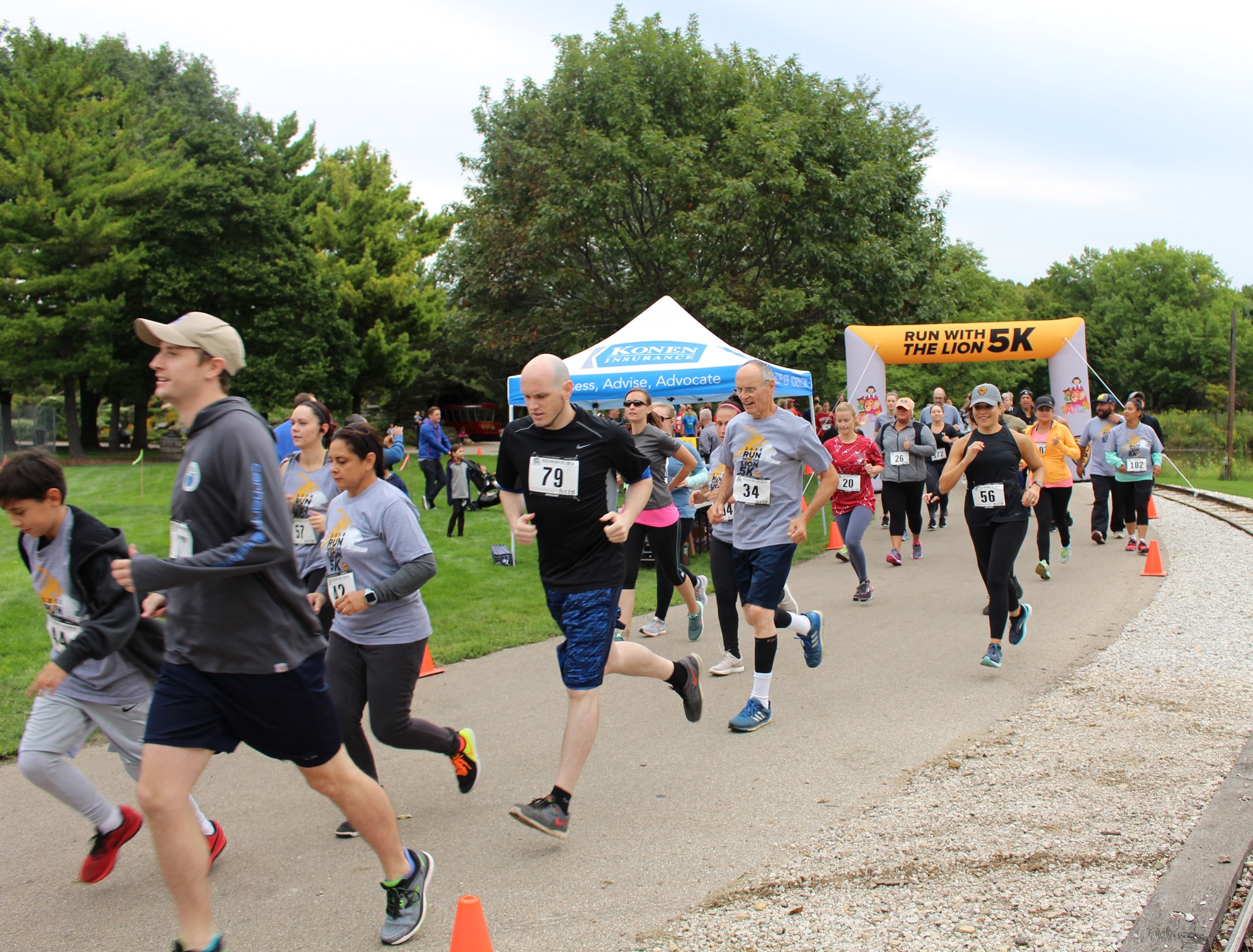 On behalf of the PATCH Foundation, we'd like to thank everyone for attending our 3rd Annual Run with the Lion 5K - and congratulations to our 2018 race finishers! We had a great turnout, and it was fun to see so many smiling faces at the finish line!
The 2018 PATCH Run with the Lion 5K took place on Saturday, September 8th, at Blackberry Farm in Aurora, Illinois. 150 runners participated in the race. 100% of event proceeds were donated to the PATCH Foundation, which provides financial support to organizations that support and protect children in need throughout our local community. Together, we raised over $38,000 - thank you for the generous support!
Check out our race photos here!
Thank you for supporting our cause, sponsoring the event, and participating in the race! We are proud to bring this event to our local community, and we look forward to hosting this event for years to come. Stay tuned for 2019 event annoucements.
To learn more about PATCH and its mission to support the organizations that care for children, visit iupat.org.