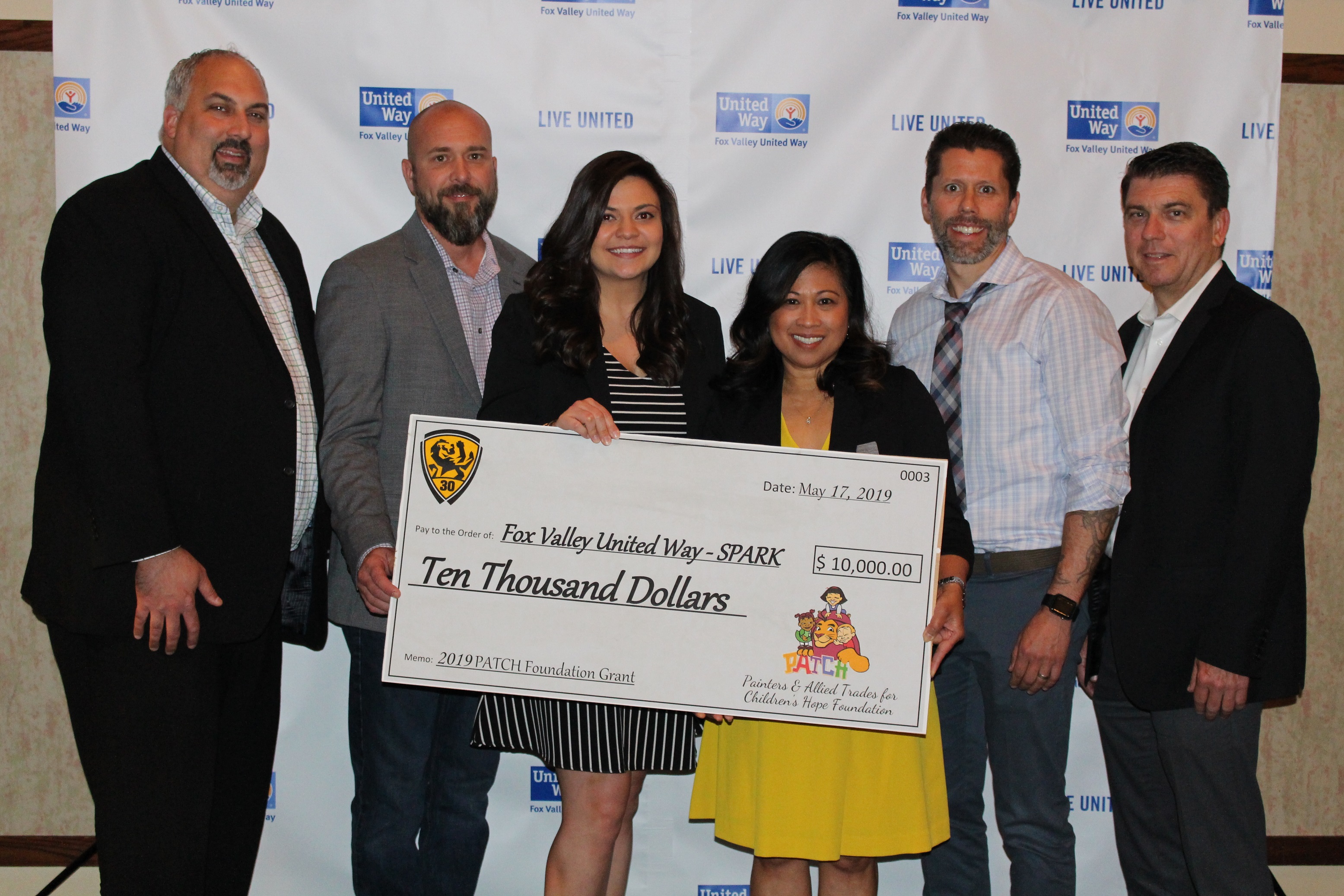 On May 17, 2019, PDC 30 leaders presented the 2019 PATCH Foundation Grant award to Fox Valley United Way's SPARK Early Childhood Collaboration program.
SPARK is an early childhood readiness program that works to make sure all children ages 0 to 5 are "strong, prepared, and ready for Kindergarten." They plan to use the $10,000 funding to develop a "Counting on Parents" family math initiative to better prepare children for early education, and help instill early learning in homes that don't have access to quality preschool opportunities.
Congratulations, FVUW/SPARK - we are honored to help an organization that works so hard to support children in our community.
Thank you to all of the organizations that applied for a grant during our 2019 grant cycle. For information on our 2020 grant opportunities, visit our website: https://pdc30.com/grant.