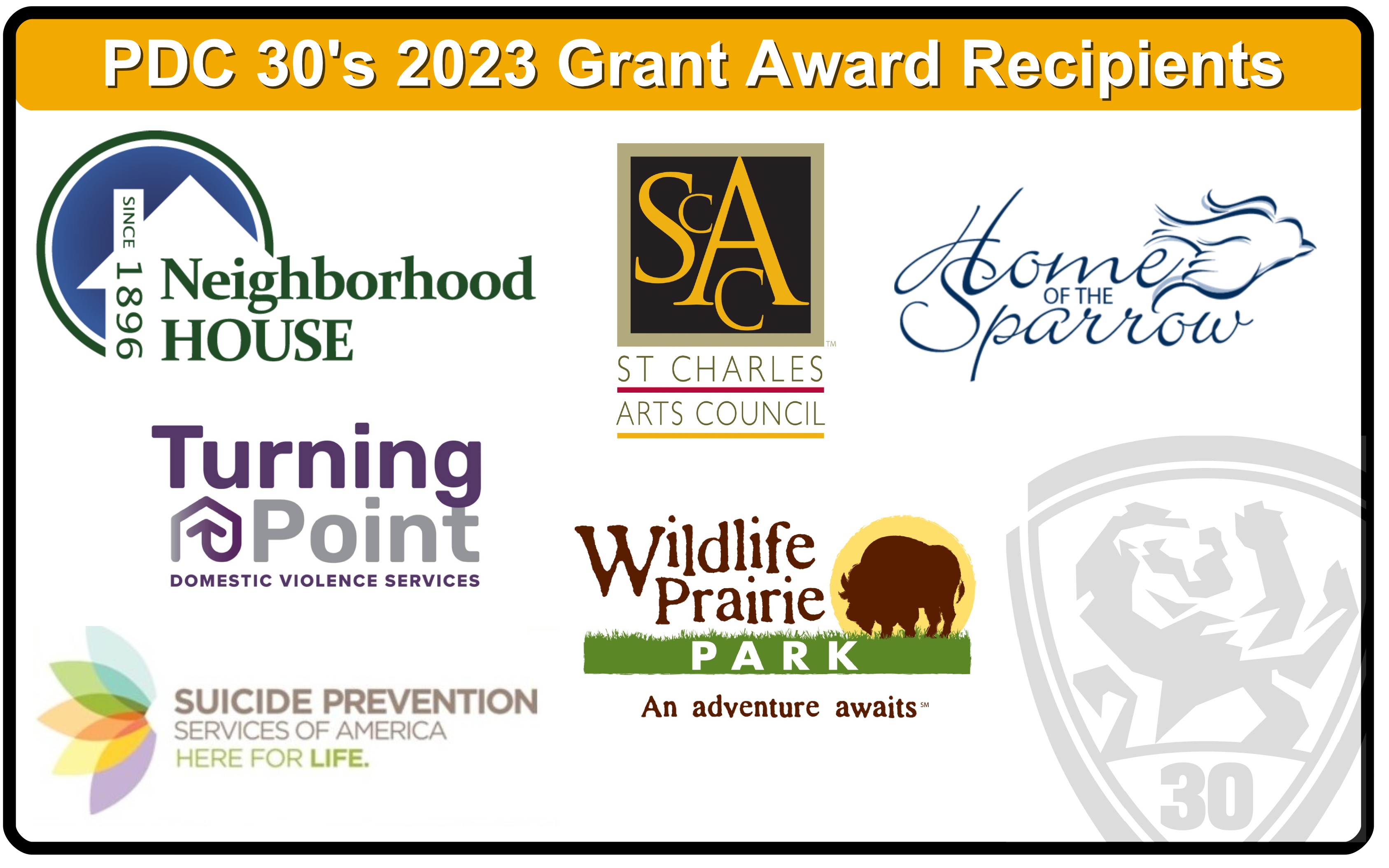 PDC 30 is excited to announce the award recipients of our 2023 Grant Cycle.
Community Partnership Grants will be awarded to Wildlife Prairie Park (Hanna City), Home of the Sparrow, Inc. (McHenry), St. Charles Art Council (St. Charles), Suicide Prevention Services (Batavia), and Turning Point, Inc. (Woodstock). Our organization will complete renovation projects for each award recipient throughout the remainder of the year. All renovation work will be performed by our union members - these highly trained professionals take pride in their work and continuously seek opportunities to volunteer their skills, showcase their craft, and give back.
The PATCH Foundation Grant was awarded to Neighborhood House in Peoria, Illinois. The organization provides an array of diverse programs to help individuals reach their full potential, including Youth Education, Meals on Wheels, Critter Meals, Adult Literacy, and Financial Empowerment. Located in the second-poorest zip code in the state of Illinois, their mission is to feed, educate, and empower the Peoria community. The $20,000 grant funding will support Neighborhood House's after school/summer Youth Education Program, which offers children academic support, resources, life skills, meals, and transportation free of charge. We are excited to support their important work.
Stay tuned for photo highlights of each project and program updates throughout the year!
Thank you to all of the organizations that applied for a grant during our 2023 grant cycle. For information on our 2024 grant opportunities, visit our website: https://pdc30.com/grant.