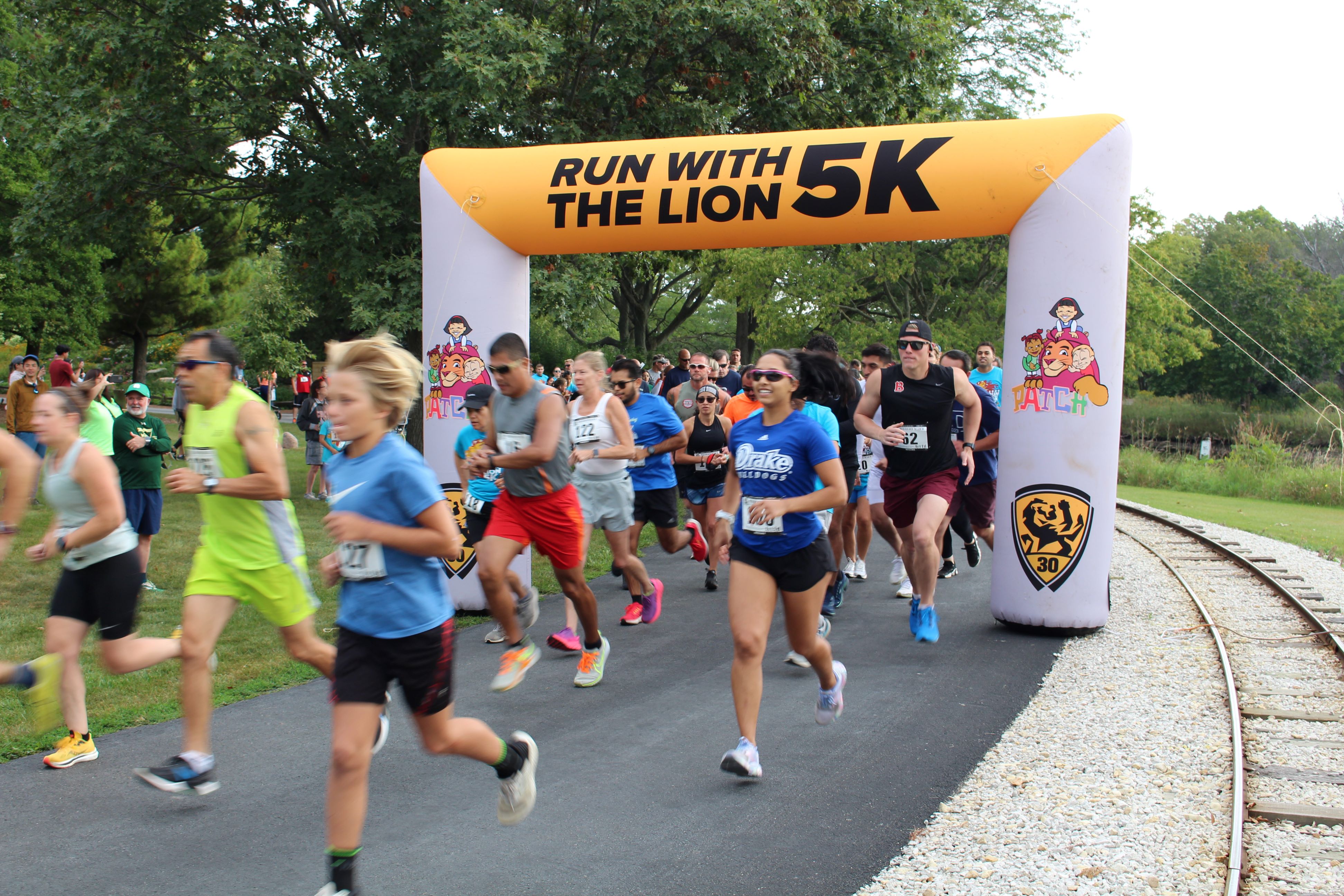 On Sunday, September 10, 2023, PDC 30 hosted its 8th annual PATCH Run with the Lion 5K in Aurora, Illinois. Over 190 runners participated in the community event, which consisted of a 3.1 mile fun run/walk, a one mile "Little Lions" race for children, and entertainment from the PATCH lion mascot.
100% of proceeds from the event were donated to the IUPAT PATCH Foundation, which provides financial support to organizations benefiting children in need throughout the local community. Together with support from race participants, donors from the neighborhood, and event sponsors, PDC 30 successfully raised over $50,600 for the PATCH Foundation in 2023 – and over $300,000 since launching the fundraising event in 2016. "We are proud to bring this family-friendly event to our community for the eighth year in a row," recalls Ryan Anderson, PDC 30 Business Manager. "It's a great opportunity for union members, friends, families, and local residents to come together to celebrate a healthy lifestyle while also supporting a worthwhile cause."
Thank you for supporting our cause, sponsoring the event, and participating in the race! We are proud to bring this event to our local community, and we look forward to hosting this event for years to come. Stay tuned for 2024 event announcements.
To learn more about PATCH and its mission to support the organizations that care for children, visit iupat.org.