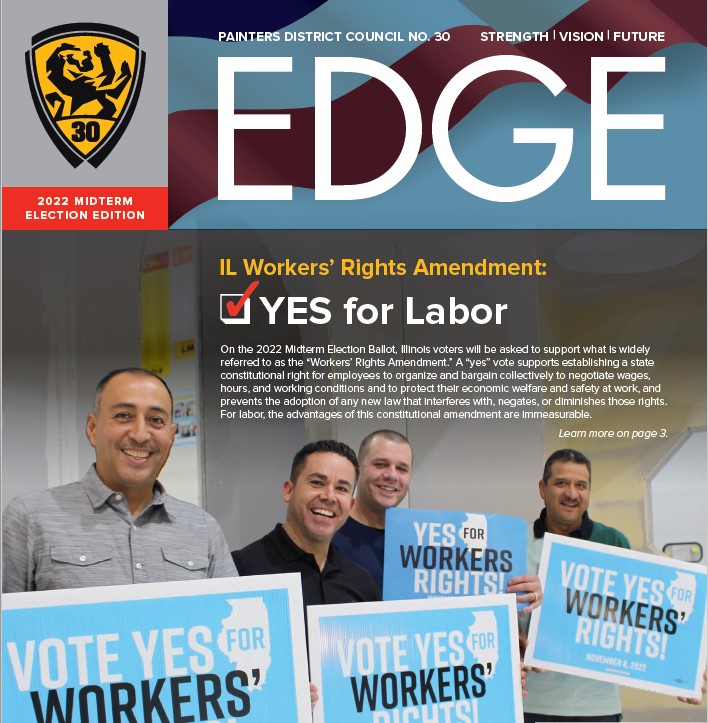 The 2022 Midterm Election Edition of The Edge considers key issues for labor voters, including important state and local elections, and a Workers' Rights Amendment ballot initiative that is heavily supported by Illinois unions and the construction trades.
Browse the pages of this newsletter for information about the 2022 Midterm Election on November 8th, including information on the IL Workers' Rights Amendment, an analysis of the key issues for labor voters, assistance with making a plan to vote, and PDC 30's endorsed candidates.
For more information, contact Beth Penesis: 630.450.8354.