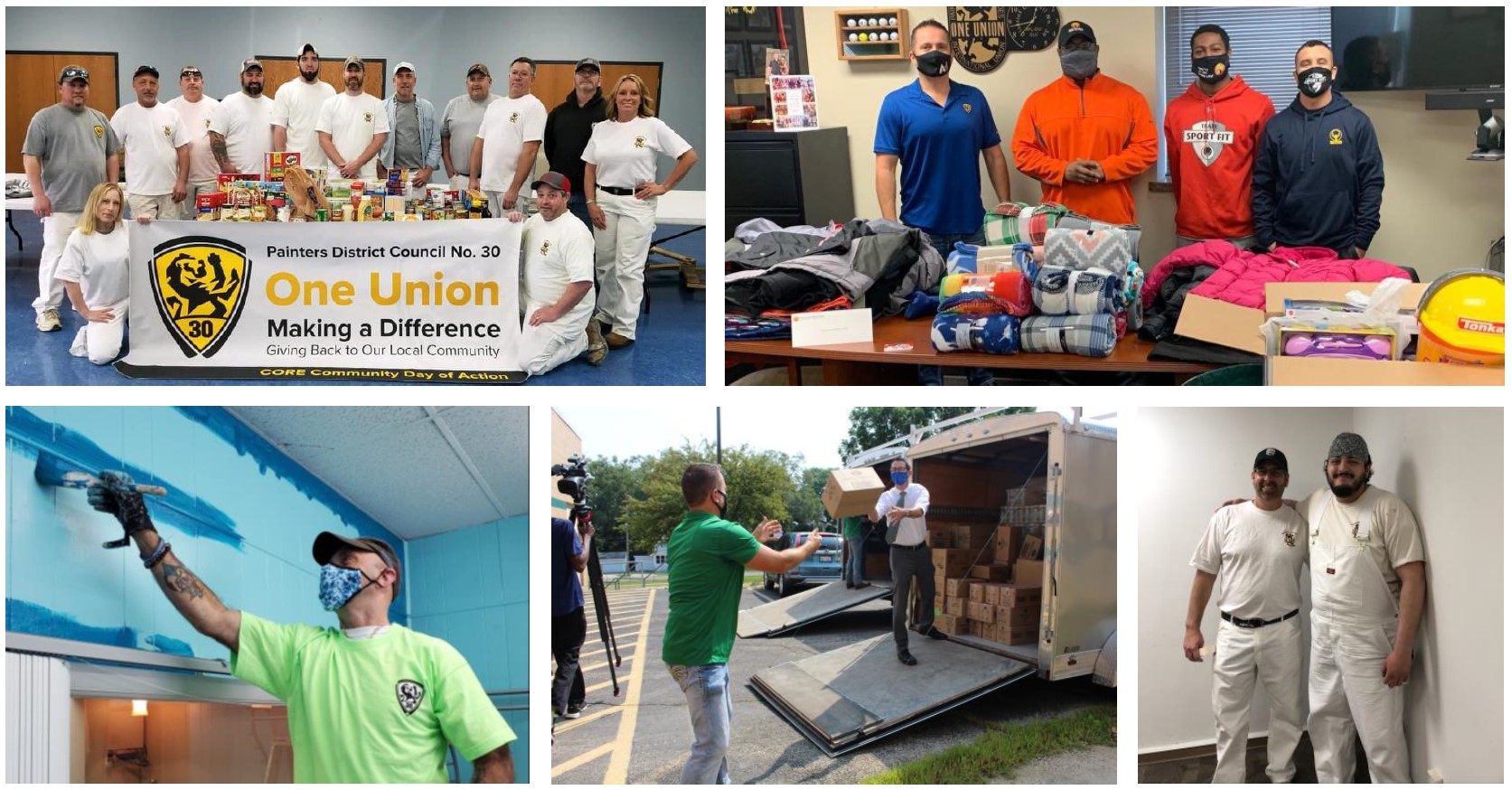 Throughout the month of April, IUPAT members across the nation will come together to volunteer and give back to their local communities. Please join PDC 30's 2021 Community Day of Action plan – help us support local food banks throughout our jurisdiction!
PDC 30 will host food drives in Aurora, Morton, and Rockford, Illinois on Saturday, April 17, 2021, from 8AM to 10AM. All collected items will be delivered to local food pantries at 11AM.
Drop-off Locations:
1905 Sequoia Drive, Aurora
840 W. Birchwood Street, Morton
5640 Sockness Drive, Rockford
Unable to drop off a donation? Click here to make a monetary donation online!
Each facility will also have donation boxes set up in advance for those who cannot participate in the food drive on Saturday. Please drop off items during business hours, Monday – Friday. Early donations will be accepted April 8 - April 16.
For more information, call 630.377.2120 or email mrichards@pdc30.com