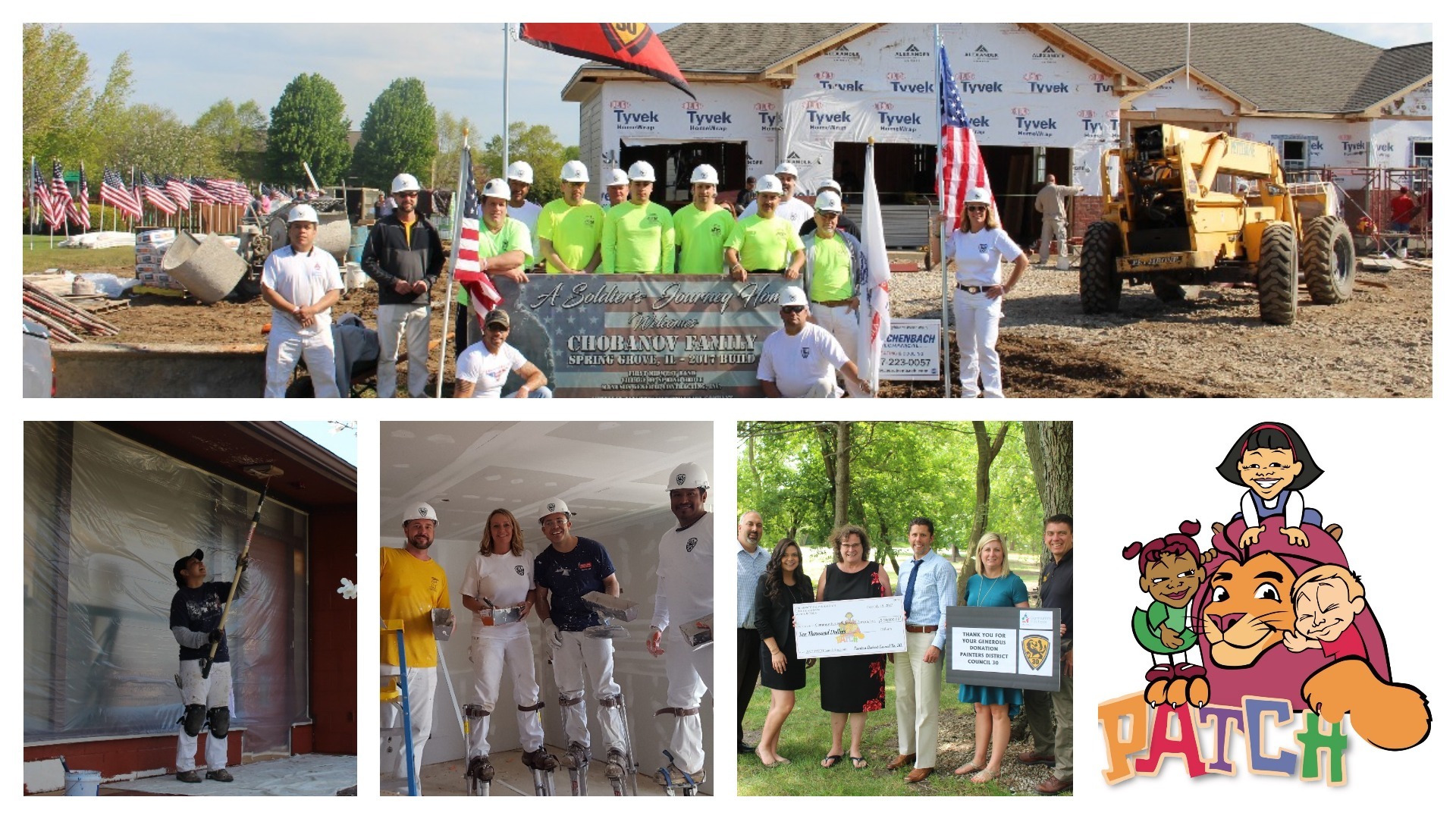 All North-Central Illinois nonprofit organizations are invited to apply between now and March 31.

We're so excited to announce that, for the second straight year, we will award two grants to deserving NPOs within PDC 30's service area this spring.
Last year, we introduced our Community Service Grant and PATCH Foundation Grant to the public. After a lengthy application process, we awarded the PATCH grant to CIS of Aurora and the spring and fall service grants to A Soldier's Journey Home and Mutual Ground. CIS of Aurora used the funding to implement a college- and career-readiness program in middle schools throughout Aurora; A Soldier's Journey Home helped build a home for decorated soldier, Tony Chobanov; and Mutual Ground plans to renovate various spaces within their domestic violence shelter.
We're ready to do it all again this year!
About the Community Service Grant
This grant awards the expert craftsmanship of PDC 30 volunteers. The winning nonprofit organization will receive finishing services for their renovation project involving painting, drywall finishing, or glazing. If you know of an NPO who's in need of a renovation or expansion project, encourage them to apply! They can do so from now until March 31 at pdc30.com/grant.
About the PATCH Foundation Grant
This is a funding grant from the Painters and Allied Trades for Children's Hope (PATCH) Foundation. It gives $10,000 to an NPO that's making a difference in the lives of kids. If you know of a children-centered organization that could use this financial assistance, encourage them to apply for the PATCH grant! They can do so from now until March 31 at pdc30.com/grant.
Best of luck during the application process!
Local nonprofit organizations deserve support, and it is our great pleasure to lend our expertise or financial assistance to NPOs. Feel free to contact us if you have any questions. We look forward to reviewing every application we receive.