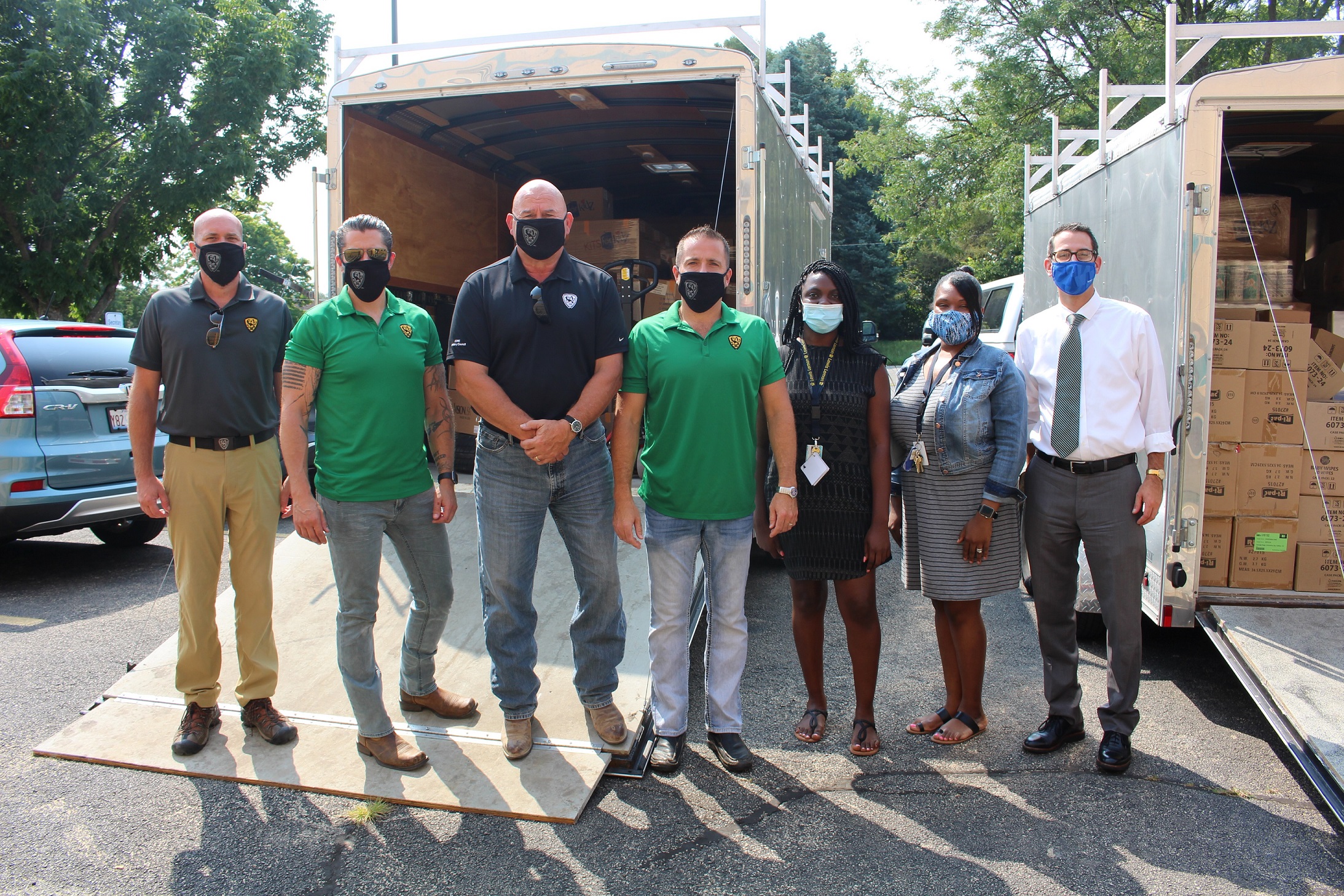 On Monday, August 24, 2020, PDC 30 delivered back packs and school supplies for over 450 children set to return to the classroom at Lewis Lemon Elementary in Rockford next week. The donation was made possible through a partnership between the union and the school earlier this year. All items were purchased by the International Union of Painters & Allied Trades (IUPAT) and its PATCH Foundation, which works in collaboration with local union IUPAT affiliates to better the lives of children throughout the United States and Canada.
Working with their affiliates at the IUPAT and the PATCH Foundation, PDC 30 launched the 2020 school supply initiative in the fall of 2019. Lewis Lemon Elementary was selected among several deserving elementary schools within PDC 30's 29-county jurisdiction. "When this initiative began, our goal was to provide assistance to local families to help offset the costs associated with the beginning of the school year," shares Marisa Richards, PDC 30's Outreach & Engagement Program Manager. "But as we moved through 2020, and following the COVID-19 pandemic and all the uncertainty of spring and summer, we realized this donation was needed now, more than ever."
Joined by school faculty and Rockford Mayor Tom McNamara, PDC 30's team delivered the book bags and school supplies prior to the start of school to ensure the health and safety of students, families, and faculty. Strict sanitation and cleanliness protocols were followed during the bag assembly and delivery. "Many of our union members live in Rockford," says John Penney, PDC 30 Business Representative and Rockford native. "We've raised our families here, started careers here - it's great to give back and invest in our local community in such a meaningful way."
Lewis Lemon Elementary allowed each family to choose between in-person instruction and remote learning for the 2020 school year. Students participating in in-person learning will keep their supplies in the classroom and students participating in remote learning will take their supplies home for daily use. Supplies will be distributed to students early next week.
"We hope this donation will eliminate some of the financial burden – and the added anxieties – placed on families as the school year begins," adds Ryan Anderson, PDC 30's Business Manager.
For more information about PDC 30 or the PATCH Foundation, please visit https://pdc30.com or https://www.iupat.org/member-information/patch.